Poonam B. Wadhwani DDS
As a patient, it's important to realize that there are different approaches to dentistry. One can either view the mouth as a collection of individual teeth, or as an "organ" to be treated and cared for, as a whole.
Dr. Poonam B. Wadhwani practices the latter. She understands that an integrated approach significantly improves the long-term health of your mouth. She emphasizes that one should not view dental wellness as disconnected from total body wellness.
In order to best support her patients, Dr. Wadhwani actively stays current on the most recent developments in dentistry. She is a graduate of the Kois Center; a top teaching institute in Seattle that attracts dentists from all over the world. The Kois Center provides dentists with predictable, evidence-based dental systems that enable them to deliver the highest level of patient care.
Dr. Wadhwani believes that good dentistry doesn't have to be impersonal. She provides professional service in an environment that is warm and inviting. At Serene Dental, visits focus on prevention and risk management to maintain health.
If you are looking for a clinician:
who believes in putting your best interests ahead of her own agenda …
who will thoughtfully offer an array of sound options for your consideration …
who will respect your choice for whatever reason you make that choice …
who has thoughtfully and intentionally assembled a support team that will ensure your visits are comfortable and smooth …
Then Dr. Poonam B. Wadhwani at Serene Dental is the clinician for you.
Call today and experience SERENE DENTAL!
---
Keegan Keller ~ Office Manager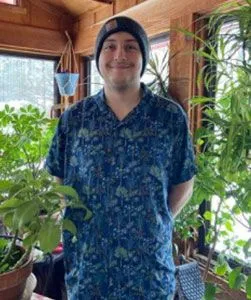 Keegan is the super hero of our office. He runs the business end of Serene Dental. He is the kind, calming voice you hear most often when you call. In his spare time, when he is not wearing his cape to keep us running smoothly, you may find him on his bike on a rugged trail or mesmerized by his albino python. Keegan is a people person and loves getting too know you. He strives to make everyone he meets smile, because a SMILE can change your entire day.
---
Starlette Bridges ~ Lead Dental Assistant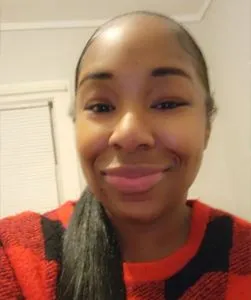 Starlette (Star) is our lead dental assistant with over 15 years of dental assisting experience in various areas of dentistry. She works hard to make sure that all of our patients have a pleasant experience and feel comfortable in our office. In her free time, Star enjoys spending time with her two boys and relaxing.
---
Tyler Lewis ~ Dental Assistant/ Sterilization Technician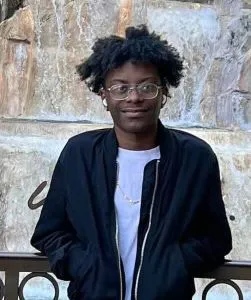 Tyler is a vital part of the Serene Team as his duties include assisting both chairside and up front in reception. His role helps maintain the serenity in and flow of our office. Tyler is the oldest of 7 siblings and loves spending his free time with his family and friends. His hobbies include travelling, watching Anime and boxing.
---
---
Divya Mittal ~ Social-Media Manager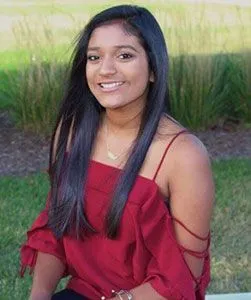 At Serene Dental, Divya has the important role of assisting the staff and Dr.Wadhwani throughout the entire office. Her position is crucial to maintain serenity in our office, particularly on Saturdays, our busy evenings, and around holidays. Divya is with us on a part-time basis as she continues her college education to pursue a future in dentistry. In her free time, Divya enjoys going to the gym and hanging out with her friends. You will always see Divya energetic and eager to help all patients in any way she can. Divya has the very important task of helping us train the next person who will help maintain the same level of serenity as Divya moves on in her future.
---
Minnah Mohideen ~ Dental Assistant/Receptionist (part time)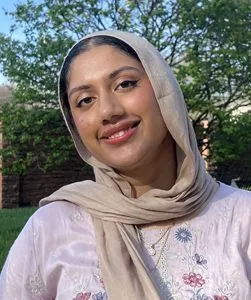 Minnah currently holds our high school student position as she begins her senior year of high school. You will see her floating around the office on our busy evenings, helping out the Serene Team in any way that she can, both clinically and in reception. Minnah enjoys spending her free time with her friends, cooking, baking and reading. She plans to pursue a career in dentistry in her future.
---